2020 Candidate Research Report for Regulatory Risk: Senate Candidates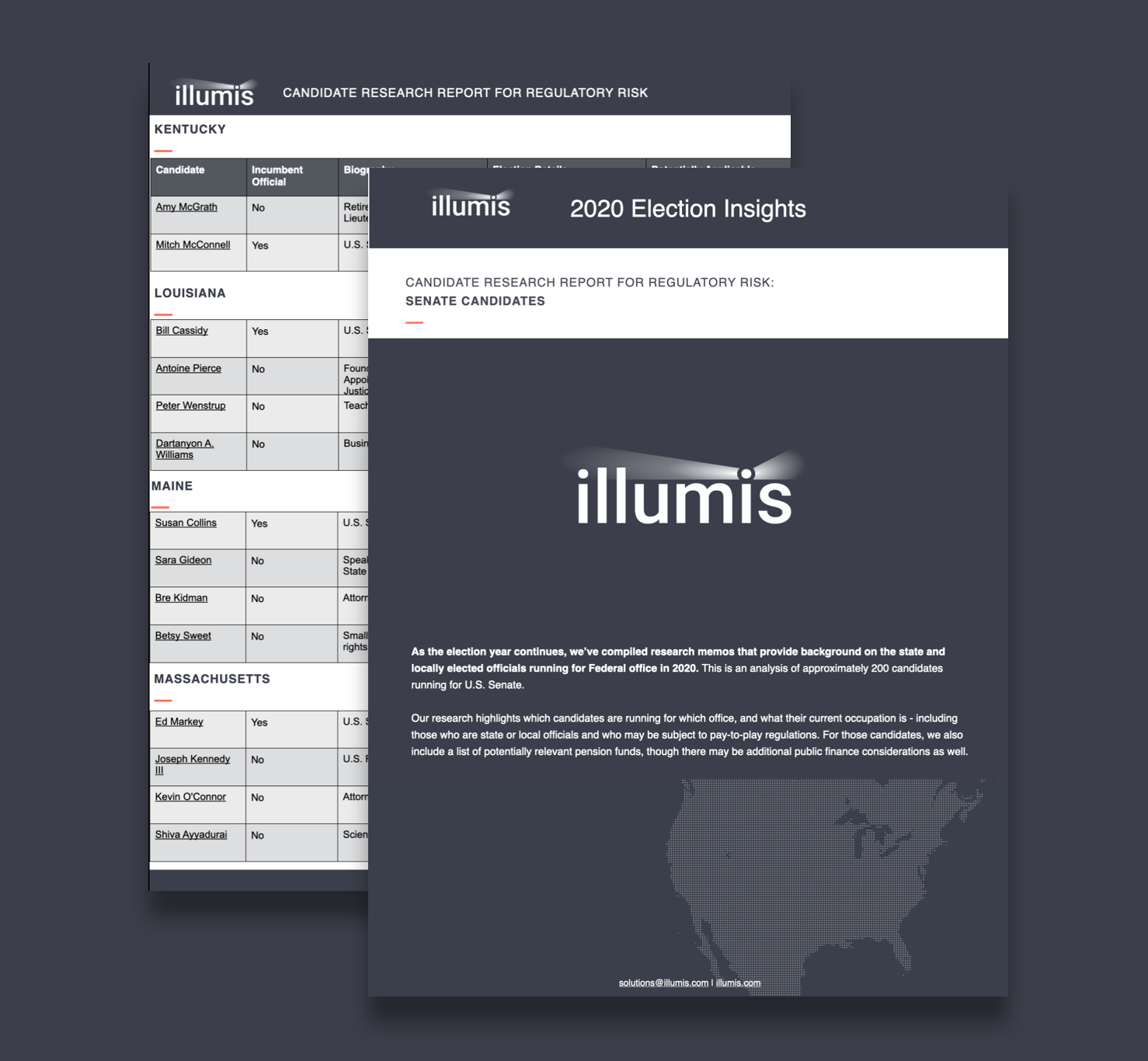 As the election year continues, we've compiled research memos that provide background on the state and locally elected officials running for Federal office in 2020. This analysis spans approximately 200 candidates for U.S. Senate. Compliance or Risk teams can utilize these briefs to identify potential compliance risks around candidates in states you have activity in.
While talking to compliance teams, we found that the wide range of elections often means countless hours of additional research and analysis. We wanted to provide additional insight into current candidates to help simplify your research processes.
Our research highlights what candidates are running for what office, and what their current occupation is - including those who are state or local officials who may be subject to pay-to-play regulations. For those candidates, we include a list of potentially relevant pension funds.